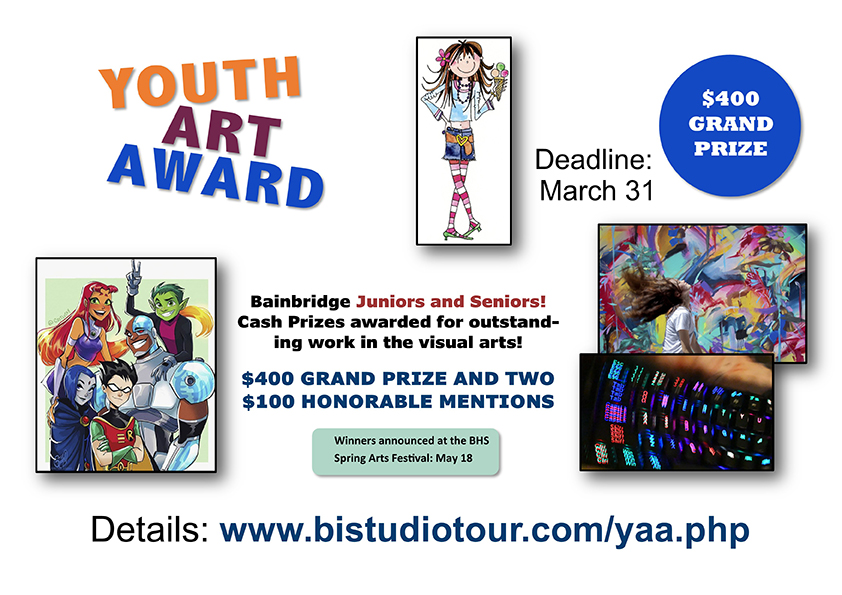 Cash prizes were awarded to three Bainbridge High School visual art students, by the Bainbridge Island Studio Tour as part of their annual Youth Art Award. The award is open to Bainbridge students and residents who are High School juniors and seniors as of March. This was the seventh year for the award, which is funded by last year's Studio Tour artists who (optionally) donate a portion of their sales. Dinah Satterwhite is the Tour Manager and is excited about the program that reaches out to our young art community. Each student who entered was required to submit five photos of their work, and complete an application form and detailed Artist's Statement.
The Grand Prize went to Oonaugh Foster-Bill, a Senior at Bainbridge High School, for her oil and acrylic paintings.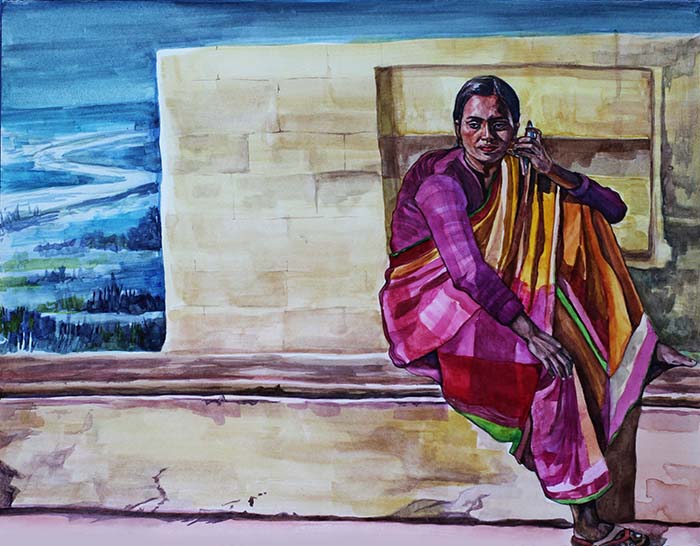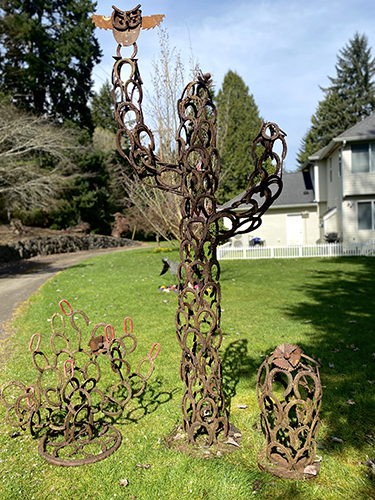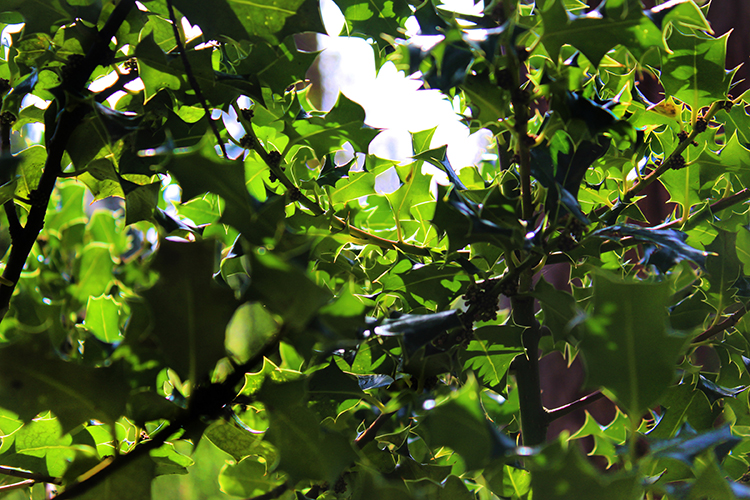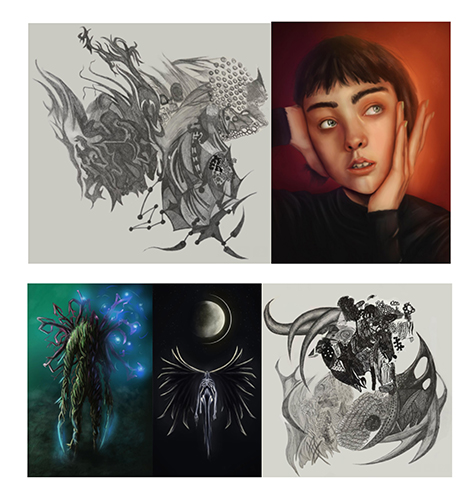 Three honorable mentions were awarded, as follows:
Max Strom, a senior, for his recycled metal & wire sculptures; Cort Satterwhite, a junior, for his nature photography; 
and Noah Thompson, a junior, for digital paintings.
Congratulations!
This years' awards were decided by three judges, each a seasoned artist in the area and Studio Tour Board member. "The numbers were very close when voting, and we were thrilled to see such beautiful art and such a variety of mediums. The students showed exceptional quality and technical skills in their work, and intriguing thoughts and descriptions of their work and inspirations in their Artist's Statements," said Ms. Satterwhite.