The deadline for the 2023 Youth Art Award has passed.
Please check back later to see who won, and samples of their work!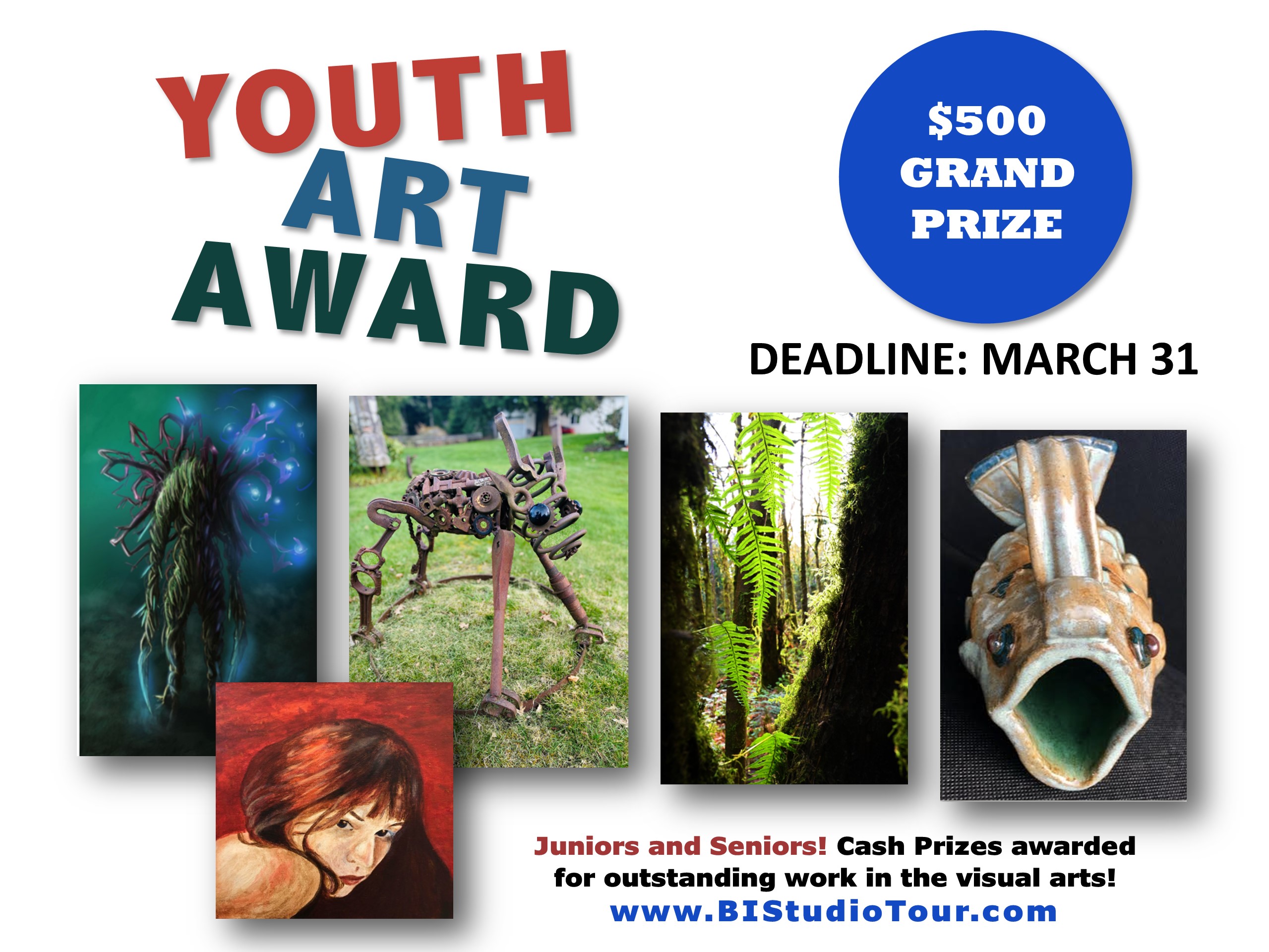 Grand Prize: $500
Honorable Mentions (2): $100 each
This is the ninth year of the Youth Art Award for Bainbridge Island Juniors and Seniors, funded by voluntary donations from the 2022 Studio Tour artists.  We are proud to celebrate and support our talented local students! The award is open to all Bainbridge Island, Washington students who are a Junior or Senior in High School as of March 2023.
To apply:
Download the application form here.
Complete the application and submit it along with your artist's statement and five photos to: bistboard@gmail.com.
Please submit everything eletronically, at the same time.
DEADLINE: Midnight, March 31, 2023
That should do it – good luck!
Download the flyer here.
The winners will be announced on May 18, 2023, at the Bainbridge High School Spring Art Festival.
For questions or more information, please contact Dinah Satterwhite at 206-842-0504.