Featured Artist – Heather Stadler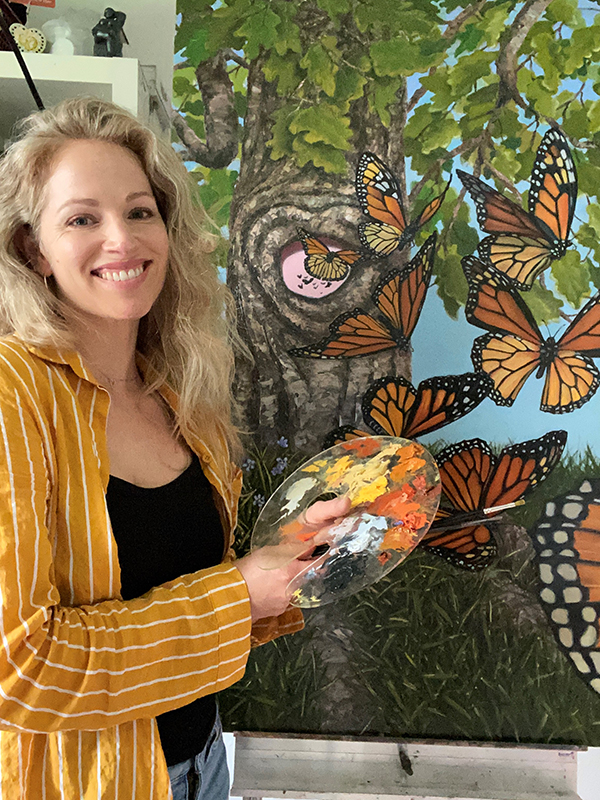 Q:

Why did you start doing what you do?
A: It happened naturally I suppose.  As all kids do, I made stuff.  As words and talking have never been a strength of mine, I found it easier to express myself and my feelings with pictures.  It was a means of self-discovery though I didn't know it at the time.  
Q:

What has changed since you've first started?
A: Not much has changed since then. I still paint to understand myself and the world around me. To find peace from the nagging need to translate it all into something I can understand. But today what brings me the most joy is being able to offer my translation to others, which enables me to be part of something bigger than myself.
Q:  What makes you different from others in your field?
A: I don't usually paint for fun. I don't really find it relaxing. Mostly I find it physically and mentally exhausting. However, it fulfills me like nothing else and I love it. Although I do enjoy experimenting with different media on a more abstract level from time to time, I prefer oil painting and the arduous task of rendering a portrait, scene or object accurately. It is so satisfying.
Q: Does your work comment on current social or political issues?
A: These days my work focuses more and more around social issues. I believe that cultivating self-awareness is the best way to resolve much of the conflict in the world today. As the world grows more troubled and disconnected, it is more imperative than ever that each individual works on themselves in order to bridge the gap. That message has been the running theme in most of my current work.