Featured Artist – Doug & Bianca West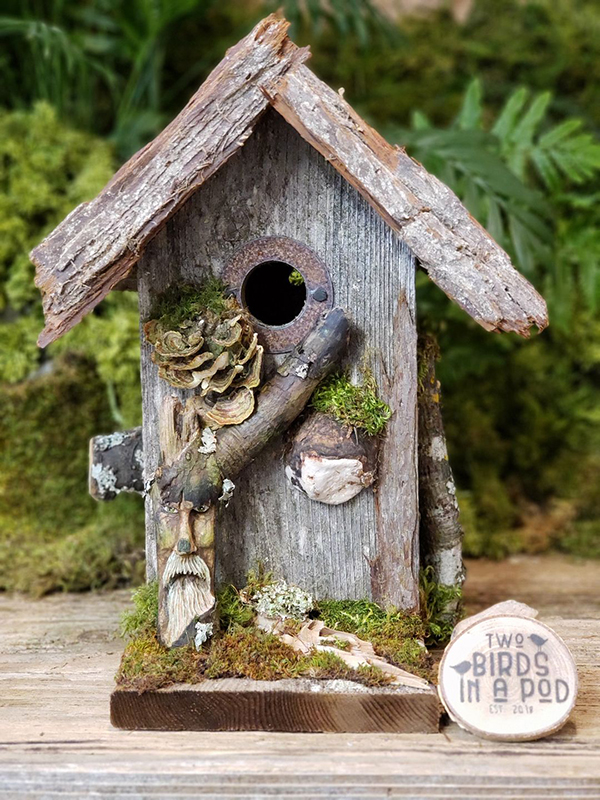 Q: Tell us a little about your art.
A: I have always had a deep connection to nature and often find beauty in ordinary and easily ignored objects, which reflects heavily in my art and basically everything I do.
I am always striving to build visually aesthetic birdhouses with unique designs that remind the PNW.
Q:

Why did you start doing what you do?
A:  As with any type of arts or crafts, what makes a work unique is the artist's vision. You will see rustic birdhouses of all types built from scraps and salvaged wood, but it is my vision, and how I bring them to life with all-natural elements, and my carved pieces that makes them different and truly one of a kind.

Q:  What are your biggest influences?
A:  My earliest and biggest influences were both my younger brother Luke , and my older brother Steve , both artists with amazing talent. Both have encouraged me to be creative and most of what I know about sculpting and painting I learned from Steve.

Q:  What has changed since you've first started?
A:  I have found a way to incorporate my carvings into the birdhouses, which definitely helped to make my work noticed and easily recognizable.